Thursday, 30th August, 2018.
With the harvest starting soon, the winery is all cleaned for the arrival of the 2018 vintage.
Pauline Bahain, Cellar Hand at Château Beaumont, appear in a piece of news on a French specialised magasine while using the nebulisation machine.
It consists in cleaning the tanks from the inside with the help of a small robot.
This method allows the team to maximise their time and to increase their safety at work. We also use this technique for economic and ecological reasons.
 La Vigne – July-August Edition 2018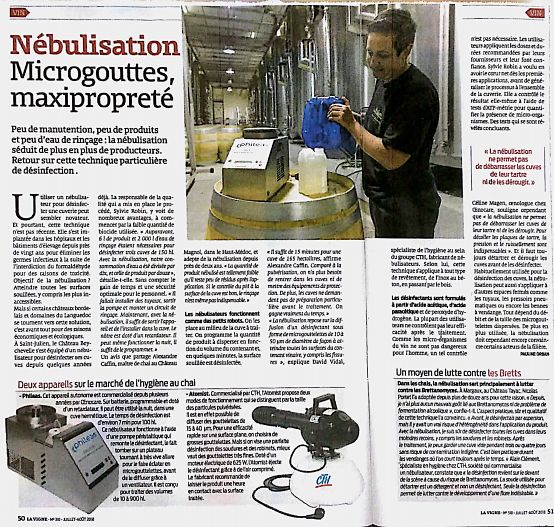 ---